working Together to break the poverty cycle
We think the fact that 719 million children live in multi-dimensional poverty and 593 million live in extreme poverty in today's day and age, is wrong. We see, and dream of, a world where all children have the opportunity to fulfil their potential. And we believe that together, we can create lasting generational change that will see this dream become a reality.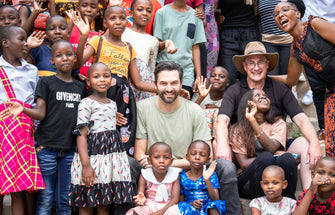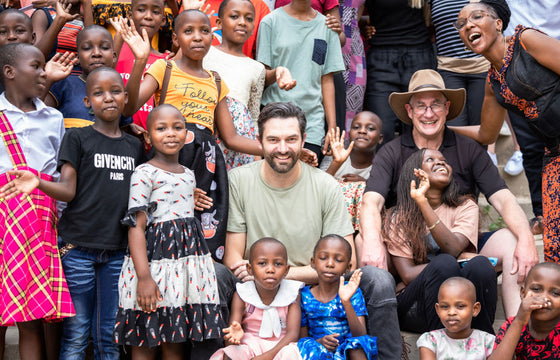 20072008201420152015201620192021202120222023Future
it began with a clear picture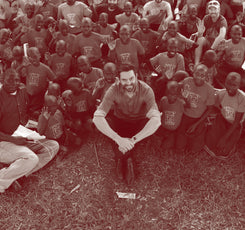 In 1998 while Dean Landy was working alongside doctors in the rural communities of the Himalayas that a clear picture come to his mind. The picture was a series of sustainable communities in East Africa to help raise the most vulnerable children out of poverty. He wrote himself a note which read "If I'm not doing something to improve the lives of others in 10 years from now, then I have failed myself". In 2007, aged 30, Dean lead the first small group to Kenya to establish the first One Heart rescue home. However, that group quickly found themselves in the middle of major political riots which would go on to devastate the region leaving thousands of children orphaned. The group did what they could to source and distribute food to many existing organisations who were stranded while the country effectively shut down for weeks. The first children to come into One Hearts care were orphaned as a result of these 'clashes'. These were the first seeds of the One Heart story.
the first safe homes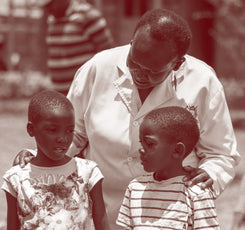 One Heart's first rescue home was established in a humble rental property located in Cap Soy, Eldoret. The space would provide a safe home for up to XX children at a time. While the region had so many children in need, One Heart worked with a local rescue centre in Eldoret and the department of children's' services to identify and select the children that would benefit the most.
The first One Heart Academy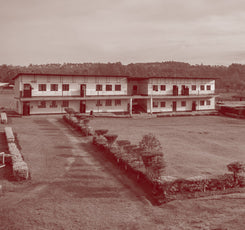 The vision for One Heart was always about systemic change to end poverty. We knew this could only come about by delivering a holistic set of services and infrastructure. Along with a safe place to call home, one of the next non-negotiable needs is a quality education.
Our first community project began when we purchased 12-acres of land in Turbo, about half an hour out of Eldoret. This property now houses One Heart Academy Turbo, educating over 200 children and houses over 40 children who would otherwise be without a loving home. The site is also home to farming and agricultural projects, a bakery, skills training centre and sporting facilities that add to the local community and economy.
Establishing One Heart Uganda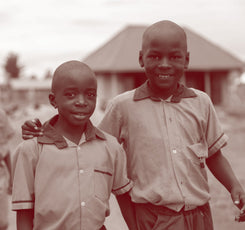 While we didn't have physical property in Uganda, we didn't want to wait to start making an impact there. Working with local leaders in the region of Bugiri, we identified 50 orphaned and vulnerable children who we could support through in-home care packages, covering education costs and medical care.
THE INAUGURAL RUN FOR CHANGE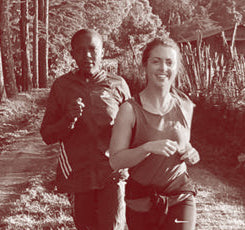 In 2015 we decided to create a unique in-country experience that would do two key things. It would contribute to our annual fundraising goals, but more importantly, it would connect our international community with the impact that they're making. The Run For Change is not voluntourism, it's an immersive experience that connects the international One Heart family with the One Heart family in East Africa - face to face and heart to heart. The Run continues to change the lives of both participants and children today.
Expansion and enterprise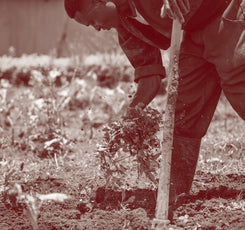 About 30 minutes north of our Turbo site, Soy was purchased as a community development project focused on social enterprise and income generating projects. An existing guesthouse on the property has been renovated and fitted-out to serve as accommodation, or a place for conferences and events. The surrounding land is used for a range of agricultural projects that create employment, generate food, and provide a level of self-sustainability for One Heart Kenya.
First One Heart property in Uganda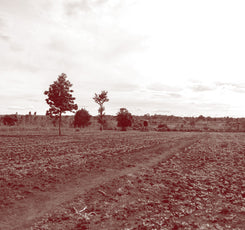 The 10-acre property at Kirongero in the Bugiri district of Uganda was purchased in 2019 and established as a primarily agricultural site. The property generates an income to support activities in Uganda and provide employment opportunities to the local community. Long term, the site is ear-marked for a One Heart Community Hub.
SUSTAINABLE FOOD PROJECT TAKES-OFF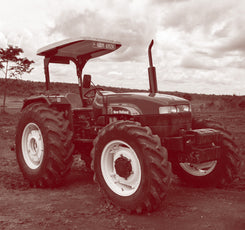 A 12-acre site was purchased in Naluya, Bugiri, Uganda. This site was funded by One Plate for sustainable food projects. With a full time, live in caretaker as well as farm manager, the One Plate Farm in Naluya is now generating food that is included in holiday care packages and home support packs, as well as being sold at local markets. The farm is the proud owner of a tractor project that is generating income to support the work of One Heart.
Establishing One Heart Tanzania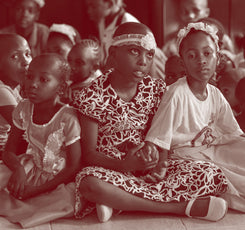 During a strategic workshop in 2020, we identified Tanzania as the next location we wanted to expand the work of One Heart. By reaching out to our connections, and through a series of events we connected with Mama Consoler who was already caring for 67 vulnerable girls. Having worked out of rental properties that barely fit them all for 15 years, Mama Consoler and her husband Eliya dreamt of creating a community where they could support, rehabilitate and empower hundreds of girls. With alignment of vision, mission and values, we joined forces to establish One Heart Tanzania.
One Heart Academy Tanzania Land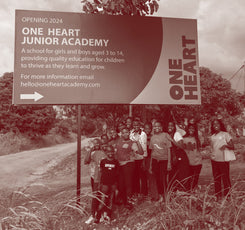 On the outskirts of Dar es Salaam, the capital of Tanzania, we purchased a 30 acre property that will be home to One Heart Academy Tanzania, a community centre, skills training facility and a series of family homes to accommodate the One Heart family in Tanzania. This project is currently in the design stage with local architect Alama Architecture, in collaboration with Australian practices ClarkeHopkinsClarke and Hassell. Construction is due to begin in 2024.
Not one, but two new skills training centres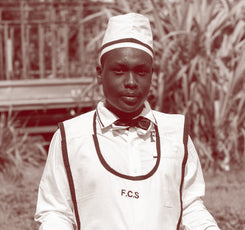 With the support of some incredible partners in Australia, we were able to construct skills training centres in Uganda and Kenya. The facilities are similar with classrooms, large open areas for training, offices and bathrooms, and at the same time unique to their context, with Kenya also home to a bakery and kitchen. We were thrilled to officially open these with the local teams in March 2023 and look forward to expanding the programs being offered.
The Future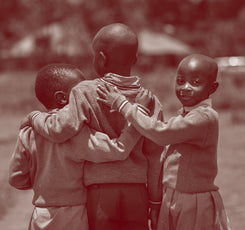 We have an ambitious goal to be impacting 100,000 children annually by 2030. We can only reach that by working together. We welcome you to join the One Heart family as we together create lasting generational change. Join The Pulse Community, become a child sponsor or sign up to one of our immersive experiences.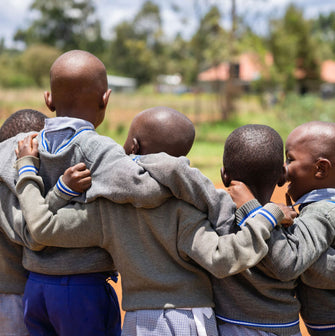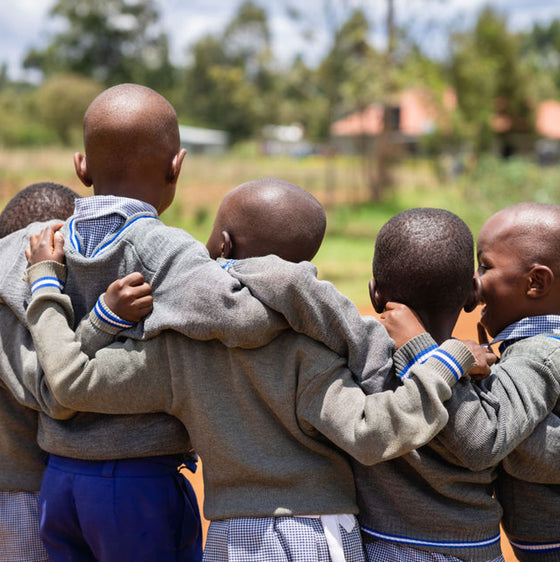 Our Mission
One Heart works in East Africa to break the cycle of poverty. Our holistic model provides children with the love, care and skills they need to fulfil their potential and create lasting generational change.
Our work addresses the root causes of systemic poverty. We provide children with a safe place to call home, access to health and wellbeing services, quality education and pathways for further education and training. It's a sustainable and entrepreneurial approach that considers the needs of the whole community.
our Values

We place love at the centre of every decision we make and action we take.

We work collaboratively with individuals and local communities to achieve their full potential.

We approach every challenge with persistence, positivity, and innovative thinking.

We connect with our local and global community to share knowledge and resources.